Color and detail designed for you
Samsung 43" TU7000 Crystal UHD 4K Smart TV
Use the Universal Guide to effortlessly navigate and pick content while watching your favorite movies and shows on a colorful, gorgeous 4K UHD screen. Everything you're watching is instantly upscaled to 4K quality, giving you more color and depth. Samsung 43" TU7000 Crystal UHD 4K Smart TV will give you the best experience you've ever imagine.
* For the past 14 years, Samsung has been the top-selling television brand.
* Omdia, January 2020. Source: Omdia. In terms of shipping, this is a ranking. Samsung is not endorsing the results. Any reliance on these results is at the risk of the third party.
Crisp and vivid color expression
Crystal Display
Immerse yourself in the scene with a broader color palette. Crystal Display ensures that color expression is tuned so that you can see every nuance.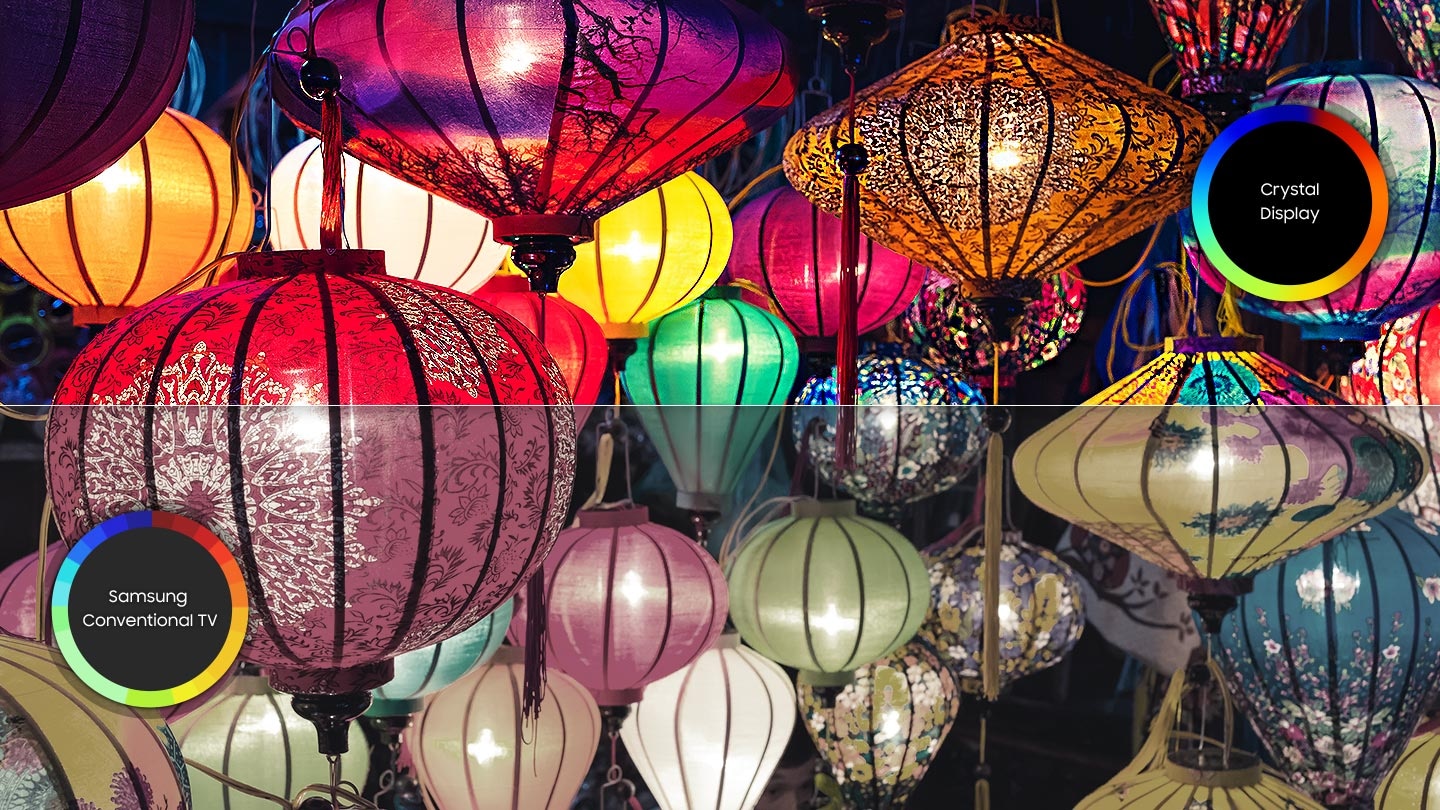 Powerful picture quality
Crystal Processor 4K
A single-chip orchestrates color, improves high contrast ratio, and masters HDR, resulting in picture quality that moves you.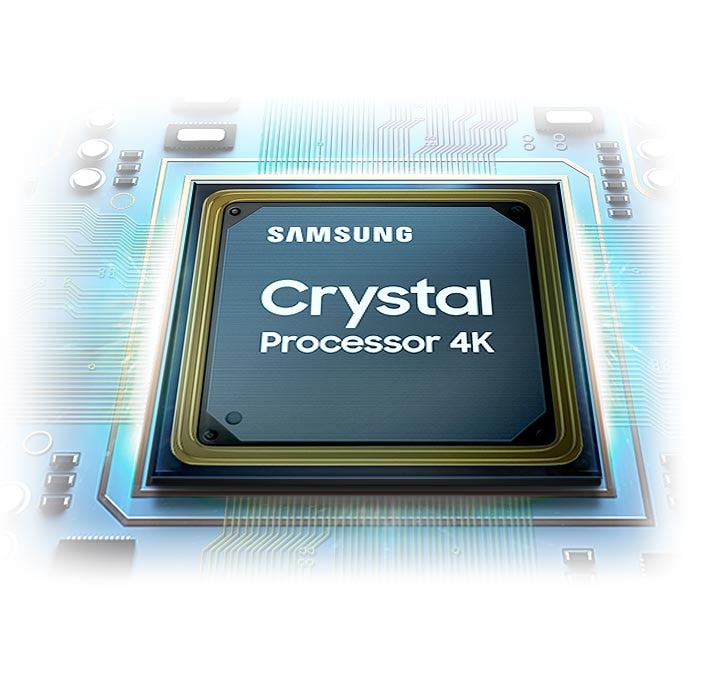 See the picture, not the TV
3-side Boundless Design
A simple and elegant design that captures your attention to the most basic image. From every viewpoint, it's crafted with an effortless minimalistic elegance that establishes new standards. Only the most immersive cinematic experience we've ever created will be shown to you.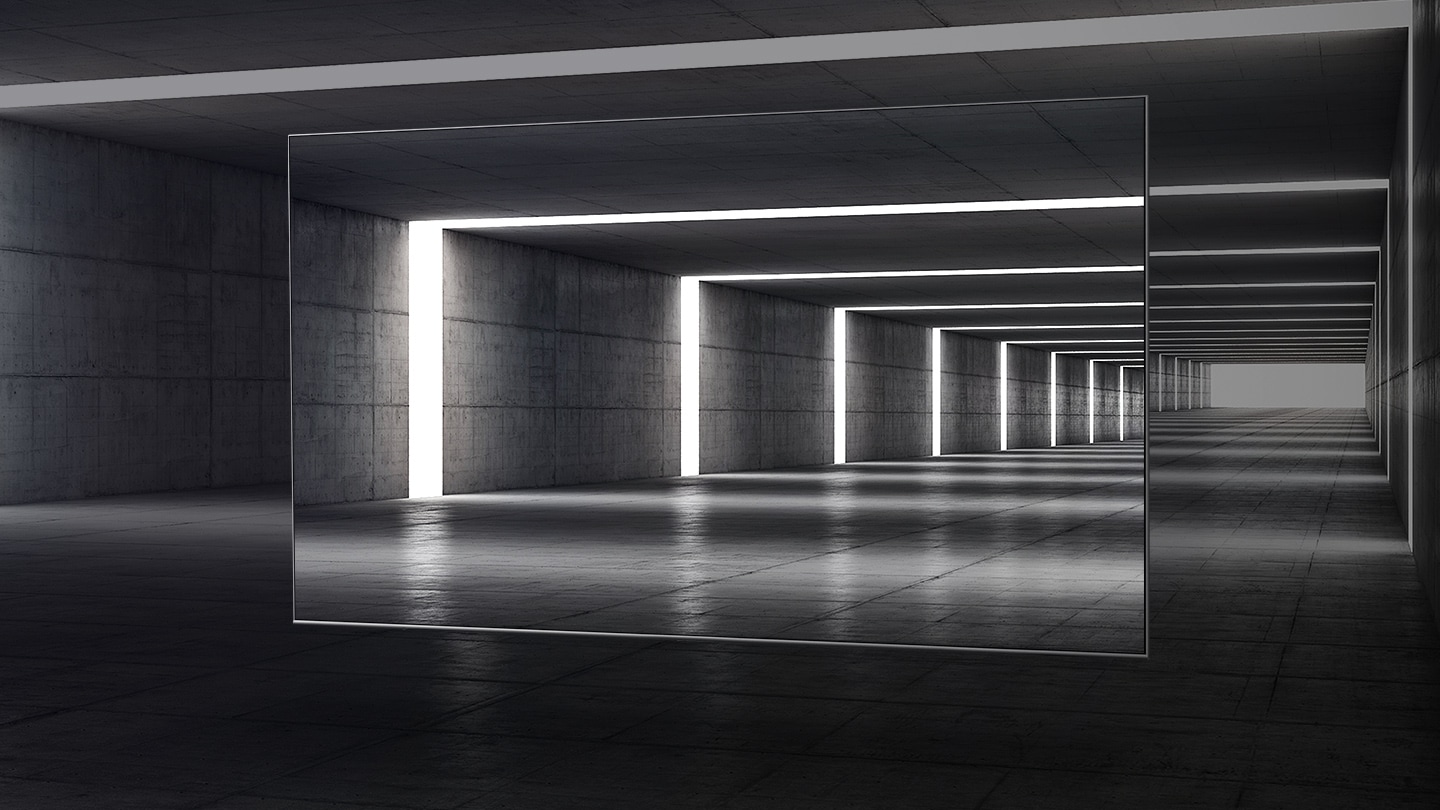 Feel the reality of 4K UHD Resolution
4K Resolution
With 4x more pixels than standard FHD, 4K UHD TV gives your eyes the sharp and crisp images they deserve. As if you're in the middle of the action.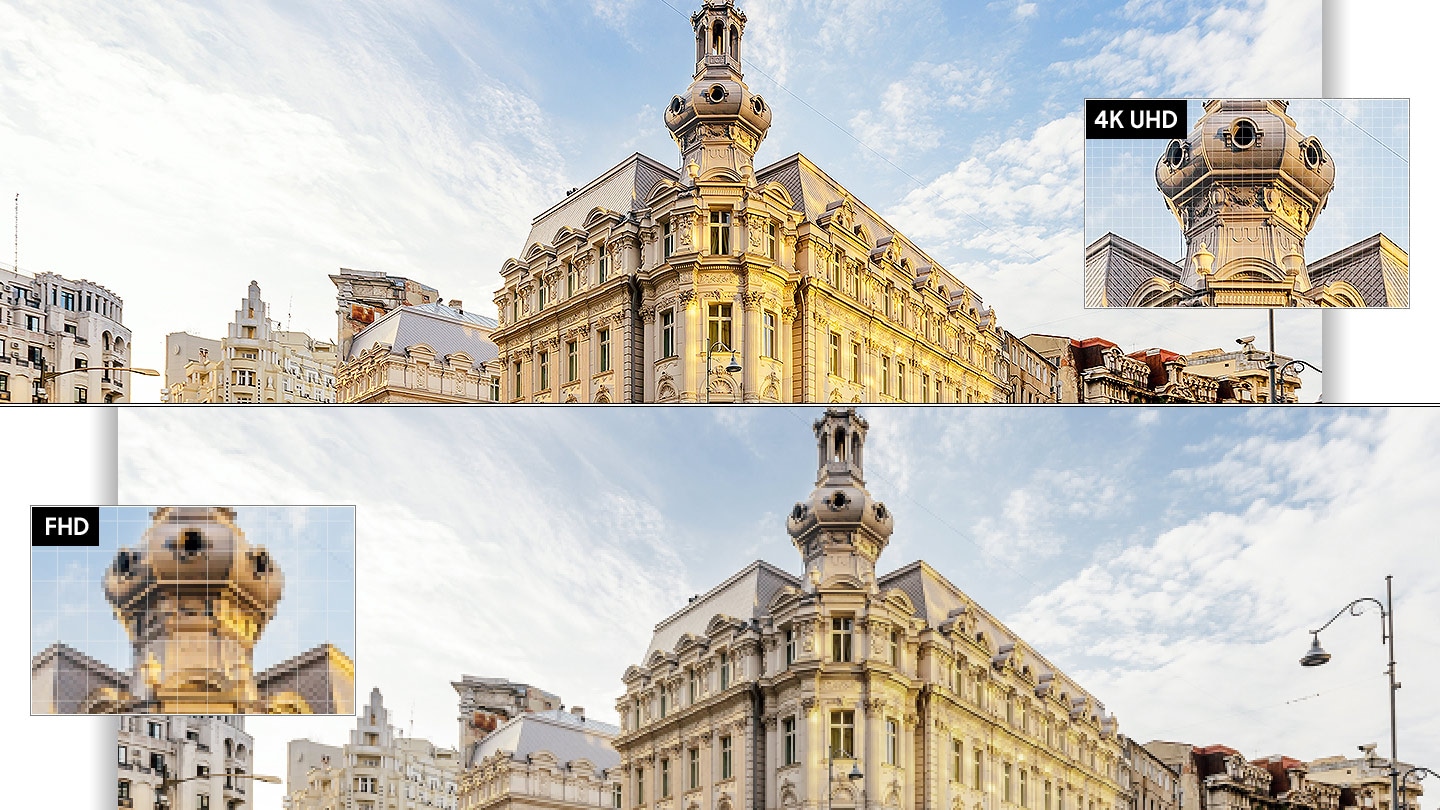 See the stunning detail
HDR
High-Dynamic Range enhances your TV's vibrant expression, allowing you to see a wider range of colors and visual details, especially in gloomy scenes.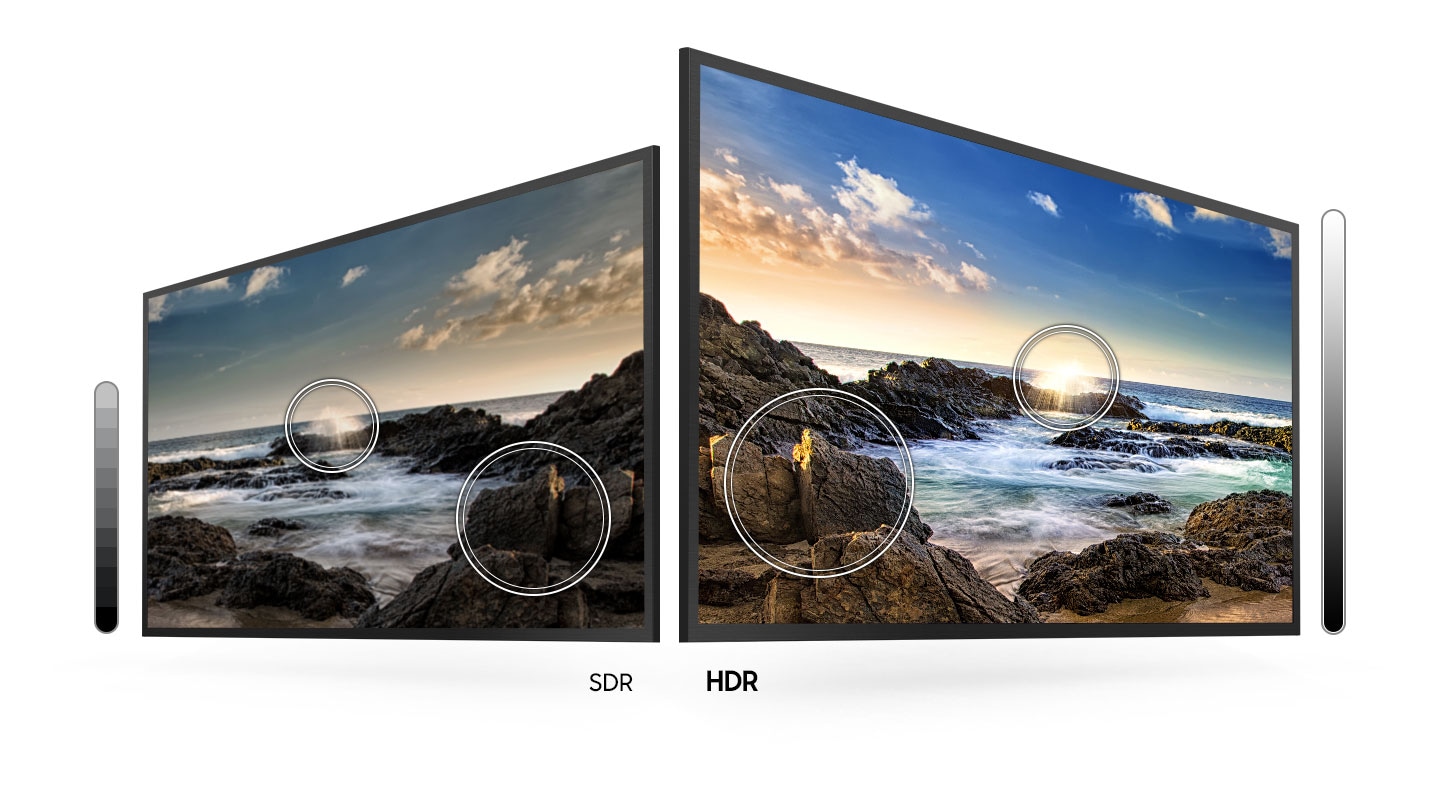 Get gaming faster
Game Enhancer
Game Enhancer optimizes your screen so you have more control with scarcely detectable input lag, allowing you to get into the game faster. Enjoy the smoothest gaming experience possible, free of motion blur and judder.
* Depending on the game system, some features may not be available.
Clean up the clutter
Clean cable solution
Samsung UHD has a clever method for keeping all of your TV wires organized by tucking them away in the stand. This helps you clear out your clutter so you can appreciate the beauty of your TV's design.
* The actual product may differ from what is seen in the image. Please see the image gallery for more information.
* For 43 inches, this feature is not available.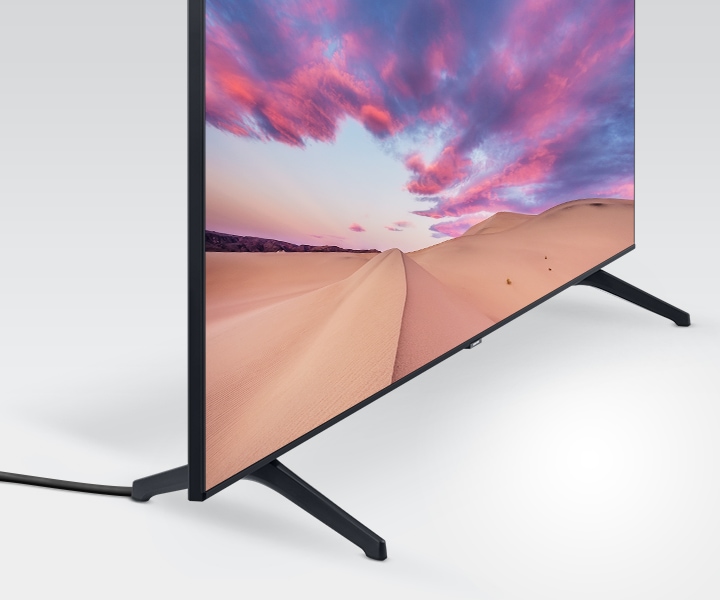 Find a variety of content with one remote
Smart Hub & One Remote Function
All you need is a single remote to access a wide range of content. From your set-top box to your game console, applications, and even live TV, you can control it all with your phone.
* The remote control you receive may differ from the image shown.
* It's possible that the service won't launch at the same time as Samsung TV, and that availability would vary by location.
Fits with your home ecosystem
Works with
Make the world a more connected place. Amazon Alexa, Google Assistant, and AirPlay 2 all operate perfectly with Samsung TVs.
* Some connected device features and capabilities may not be supported or be limited in their use.
Control your TV with the Google Assistant
Google Assistant
Samsung TV now connects with Google Assistant to help you get more done without having to use your hands. With just your voice, you can change channels, adjust the volume, control playback, and more.
* Google, Google Home, and Google are trademarks of Google LLC.
** This service might not be accessible at the time you buy this product.
*** Support for the turn-on TV feature varies by model.
Works with Amazon Alexa
Amazon Alexa
Your life has just become easier thanks to the new Samsung TV's integration with Alexa. Connecting your Alexa-enabled gadgets is simple. Alexa can switch on your TV, change channels, manage volume, and more thanks to Samsung TV's compatibility.
* Amazon.com, Inc. or its affiliates own the trademarks Amazon, Alexa, and all related logos.
* This service may or may not be accessible when you buy this product, and availability varies by area.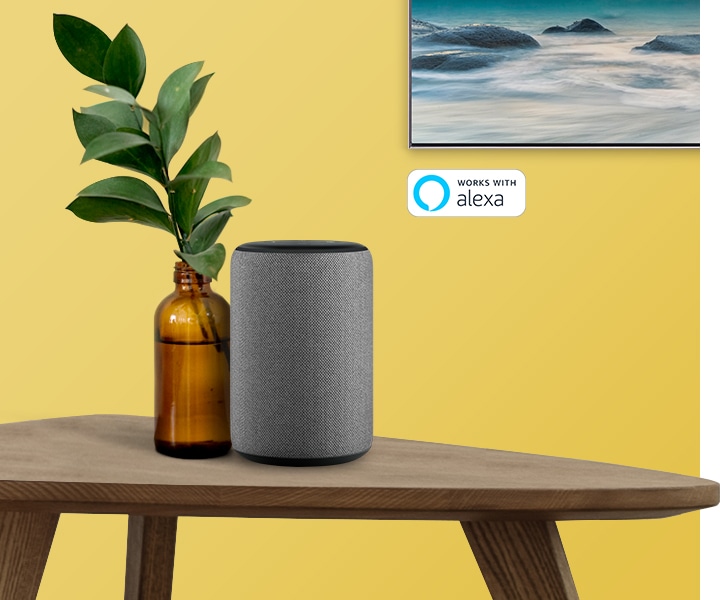 Works with AirPlay 2
AirPlay 2
You may stream or share content from Apple devices to the big screen with AirPlay 2. Play videos, music, photographs, and other media from your iPhone, iPad, and Mac on your Samsung TV with ease.
* This service may not be accessible at the time of purchase, and availability varies by region.
** Images are simulated for illustration purposes only.
*** Feature and Graphic User Interface (GUI) availability varies by region. Before you use it, double-check it.